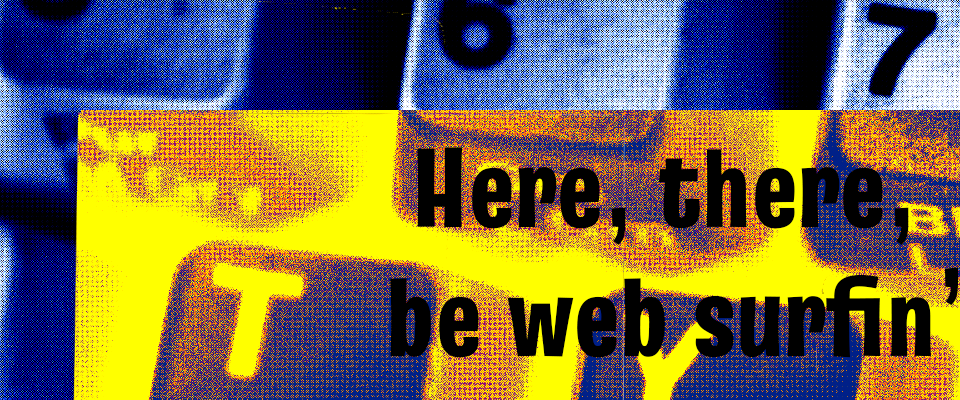 Here, there, be web surfin'
An internet infused supplement forhere, there, be monsters! by wendi yu. Done for the here, there, everywhere! jam.

In this zine you'll find suggestions about how to play as a group of web surfin' cybernetic monster weirdos who defend their online and offline communities from the attacks of gentrifying fascist megacorporations and their allies.

Your minds have been rewired into the infinite scroll of your websites. Your

skin pores opened up into peripheral ports that plug you into this new

layered unreality. The yellow, red and white wires that grow out of your

scalps allow you to connect with friends and lovers to remix your senses and

share your dreams. You've hacked your BIOS to reconfigure your organs,

your glands, your genitals so you may unbecome what you were hardcoded

to be. You are monsters made out of the staticky buzz of CRT monitors...

and just plain ol' being extremely online.
Purchase
In order to download this game you must purchase it at or above the minimum price of $8 USD. You will get access to the following files:
Here there be web surfin'
9 MB
Exclusive content
Support this game at or above a special price point to receive something exclusive.
Community Copies
These community copies are destined to latinamerican people in general. If you're not latinamerican please consider buying the supplement for its original price, your support means a lot. (No judgement if you still get one of these)
Each sale over the price of Here, There, Be Web Surfin' will add 1 copies to the pool.